So professional, using that Tilt Tray
A quick and painless experience, staff were knowledgeable and professional. Will be back.
Love the idea that the vehicle is stored securely and brought in by tilt tray rather than staff driving it around.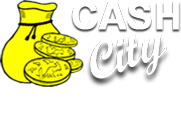 Hock Your Wheels! is a subsidiary of our licensed Pawnbroking store; Cash City Cannington. Whilst vehicle loans can be done at all the Cash City stores, We offer Large Item Pickup service including Tilt Tray, and on-site inspections. We are fully licensed to do these vehicle and machinery loans, and store them for the duration of the loan in our Licensed Secure Storage Facility.
Visit Site