About Hock Your Wheels
The Hock Your Wheels company (a subsiduary of Cash City Cannington) is considered one of the most established pawn brokers companies in Perth. We specialise in providing instant cash for vehicles such as cars, trucks and motor bikes etc. This is also known as pawn broking, car finance, car loans, short term loans, hock a car, hocking cars, hock your car, pawn your car, fast cash, easy cash, car pawn brokering, cash fast, cash in a flash, instant cash, captain cash, cash converters, pawn shop, aceben, Cash Car Company, Mega cash, Cash Wise, Aussie loan office, cash and carry are names for car pawn brokers for short term loans.
Additional Information
We have built up a reputation for professional and efficient service. We are licensed for pawn broking in WA and also a registered motor vehicle dealers. When you store your vehicle with us we have one of the best under cover car store facilities in Perth.
We have been in the business of pawning vehicles and machinery for over 27 years.
We understand the need to access additional cash even when times are tough.
We are here to assist you and welcome your inquiry. For a confidential discussion, please contact Bruce on 0412021400.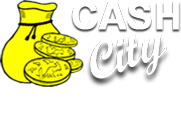 Hock Your Wheels! is a subsidiary of our licensed Pawnbroking store; Cash City Cannington. Whilst vehicle loans can be done at all the Cash City stores, We offer Large Item Pickup service including Tilt Tray, and on-site inspections. We are fully licensed to do these vehicle and machinery loans, and store them for the duration of the loan in our Licensed Secure Storage Facility.
Visit Site